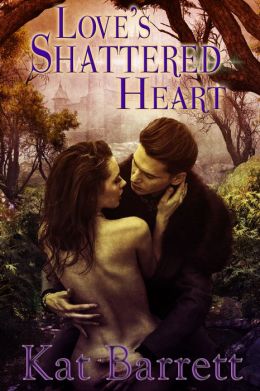 Autumn lives a lonely life after being used and discarded by the man she had hoped to marry. She works as an aid in an elderly care facility and is witness to too much death and pain. Autumn is no stranger to the harsh things that life can offer.
Micah is an ancient vampire, who lives with others of his kind. His life has left him disillusioned with the concept of love. Trained by a dominatrix to seek only the joys that masochism can supply, his heart has been shattered and tainted.
Can Autumn, an inexperienced, but kindhearted woman succeed in teaching Micah how to love again?
Available at: http://www.extasybooks.com/Love-%27-s-Shattered-Heart/?author_id=1041
REVIEW:
RATING: 5 Stars
Love's Shattered Heart by Kat Barrett is one of the best books I have read in a long time. I loved her take on vampires-both keeping them traditional while making the vampire myth her own. The chemistry between Autumn and Micah is explosive, magnetic, and passionate. His past torments are soothed by Autumn and going on that journey with the both of them and seeing him evolve was wonderful and kept me engaged as a reader. I would definitely read this book again and recommend it with a 5 star MUST READ THIS BOOK rating. It's way better than any kind of Fifty Shades of Housewives, that is for sure. Hot, sexy, passionate, and a gorgeous story is the best way I can sum up this book.
Reviewed by:

Nikki