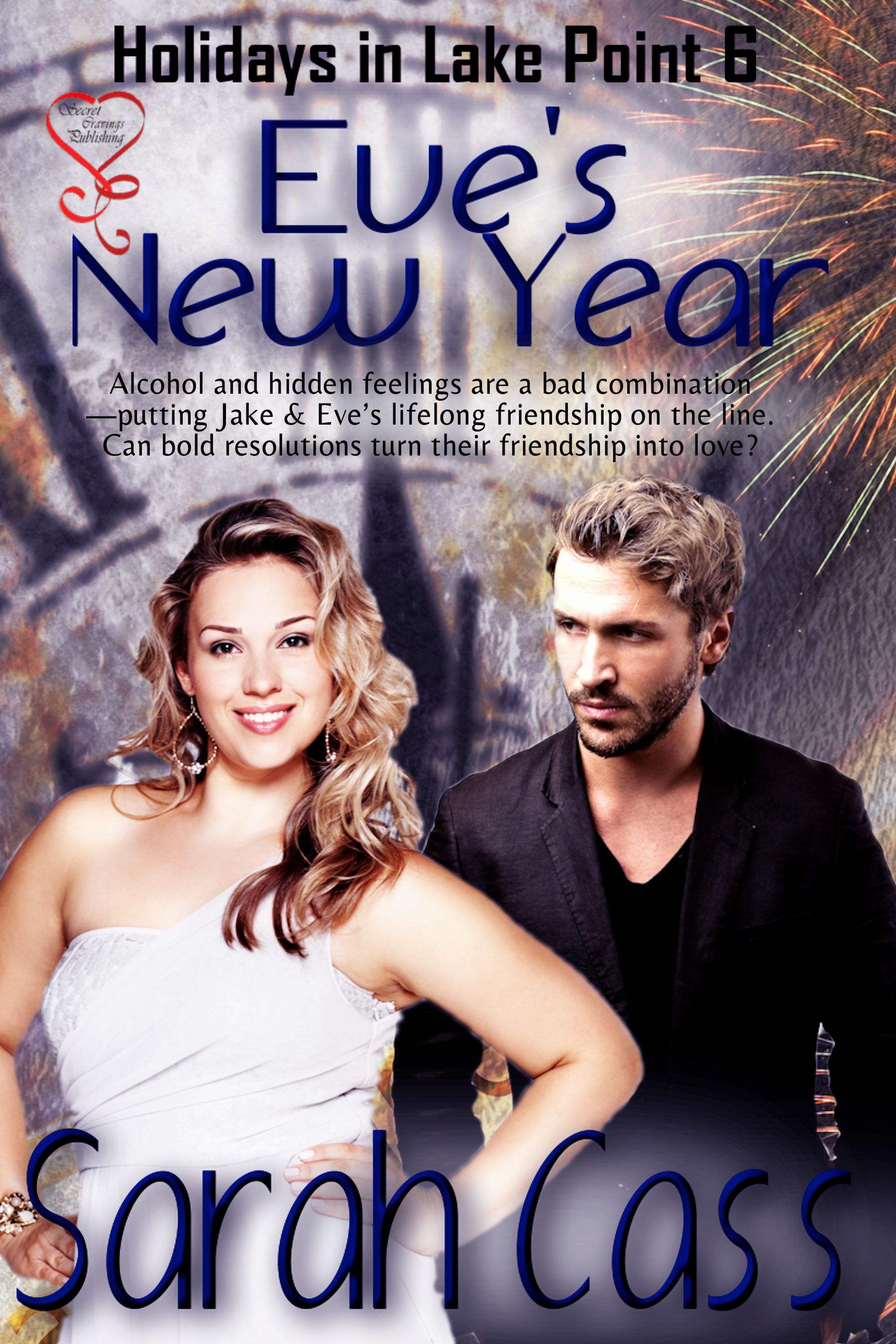 Eve Ellery has been in love with her best friend for years, but an old wound keeps her from telling him how she feels. Certain she's been forever relegated to being the fat friend and naïve girl he has to protect, she jumps on a job offer three hours away. When her mother's illness worsens, Jake's there to help her, but is it just his white-knight act?
Jake Gardner has been fighting his growing attraction to his life-long friend tooth and nail. The last time he tried to bridge that gap, she cut off their friendship. He decided he'd rather have her in his life as a friend then not at all. Lately, the feelings are harder to ignore, but when she says she has a job offer that can help her out of a tight spot, he knows he has to let her go if he really loves her.
A drunken night leaves both of them thinking it's over for good.
Will Jake and Eve's bold resolutions bring them closer together or farther apart?
Available at
Amazon
REVIEW:
RATING: 4 Stars
'Eve's New Year' is a short, nicely written love story, involving two characters, Eve Ellery and Jake Gardner, who started a relationship in high school that they both called 'friendship' – because that's what each of them thought the other one wanted. Eve was one of the unpopular girls in Lake Point high school, and is convinced that the only reason Jake pays any attention to her was that he felt sorry for her. But Jake no longer sees her as a shy, lonely girl who needs protection; he just believes that friendly protection is all this attractive woman will accept from him.
On top of her unpopularity, Eve had a lot of other struggles in Lake Point, mostly because her father abandoned her and her mother when she was still in high school, but she still managed to get her college degree. His father has retired, so Jake has taken over the family business, and Eve is now his assistant in the store. She's very good at her job, and with her help, Jake has kept the business running quite well. Then Eve gets a very tempting job offer that would require her to move several hours away, but it would pay considerably more, helping both Eve and her mother, who has Alzheimer's and is in a nursing home. Jake is torn; he wants Eve to stay, but he still believes she only wants him as a friend, he can't pay her any more, and so the new job could help her. Things continue to tangle up, especially when Eve's mother's ex-lover comes back into the picture. So, will Eve leave Jake to take the new job? Will they lose any chance of getting together, or will these two long-time 'friends' finally get past the fake wall they built between themselves?
Sarah Cass did a good job putting all this together, especially in her careful characterization of Jake and Eve, blended in with other small town events and relationships, making this an enjoyable story. Although certain elements are predictable, what the characters do to cope are pleasantly appealing – and, in some ways, still surprising. All told, this is a believable, interesting romance, with likeable characters and very nice settings. I would have liked to see more of Eve with her mother, and learn more about her experiences getting her college degree, but it was still a fun book to read. So, I give 'Eve's New Year' 4 stars.
I am very grateful for the reviewer's copy I was given.
Reviewed by: Roberta